Antique car repair Gallery
1969 Chrysler Newport Convertible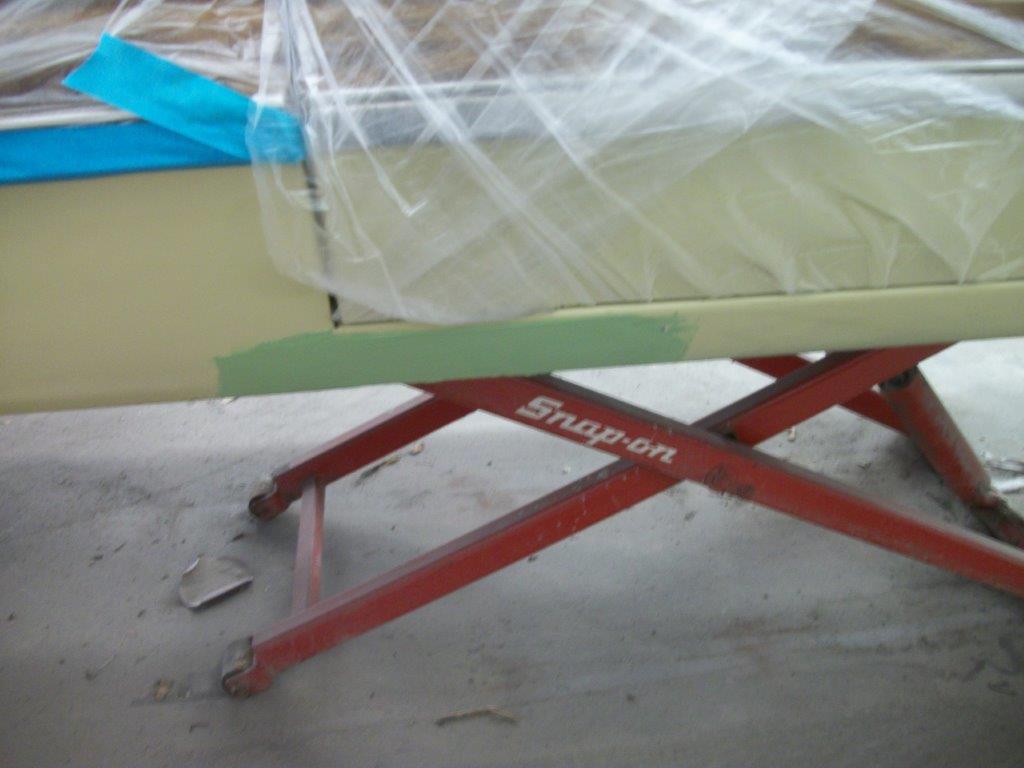 Before beginning the
vehicle painting process
, we properly treated all defects on the vehicle's doorsteps. The vehicle's doorsteps required body filling and blocking to sand the metal for smoothness. Preparing cars for painting thresholds.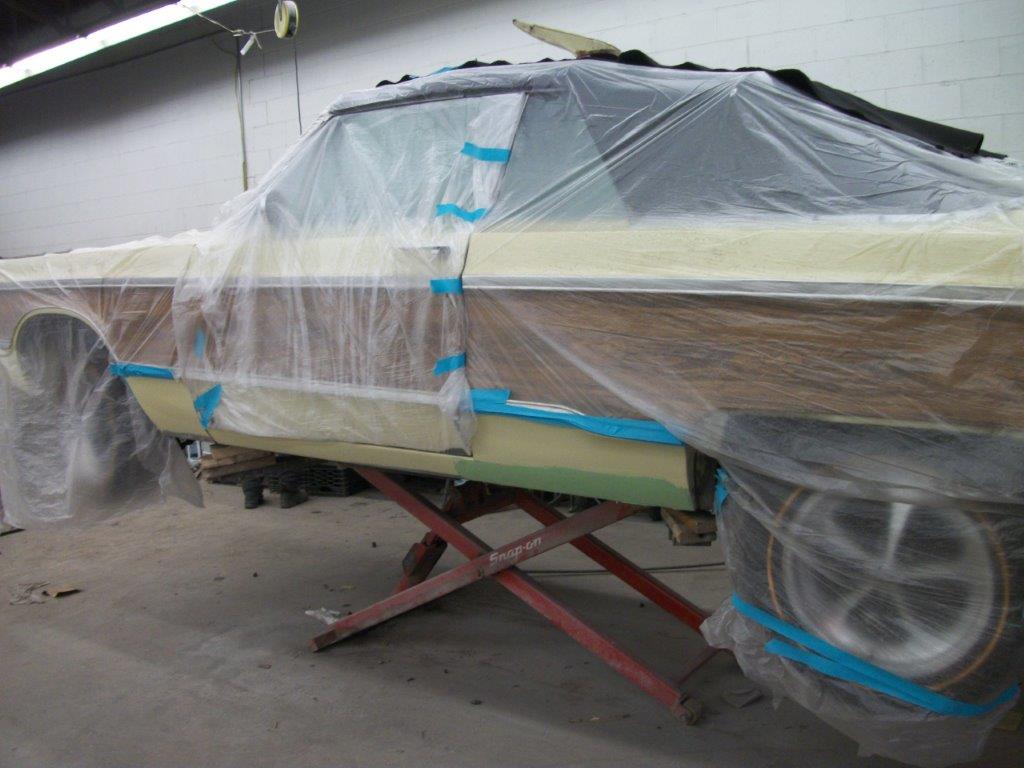 We covered up the areas which not painting, and tape down any edges with masking tape. Sanding was a next your next important step. One of the most important parts of paint preparation, it's well worth investing time to do it right for professional results.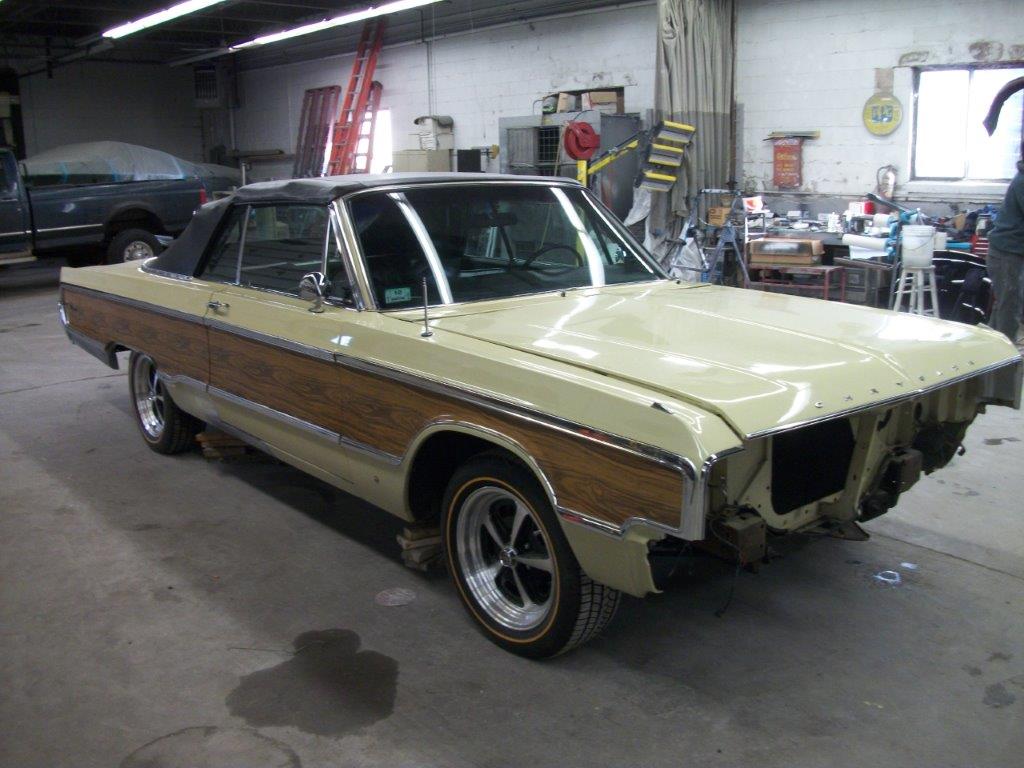 The car Was Polished until to ensure that no glossy spots remain on the car's bodywork, otherwise the primer and paint won't stick. Before beginning the vehicle painting process, was properly treated any rusty spots.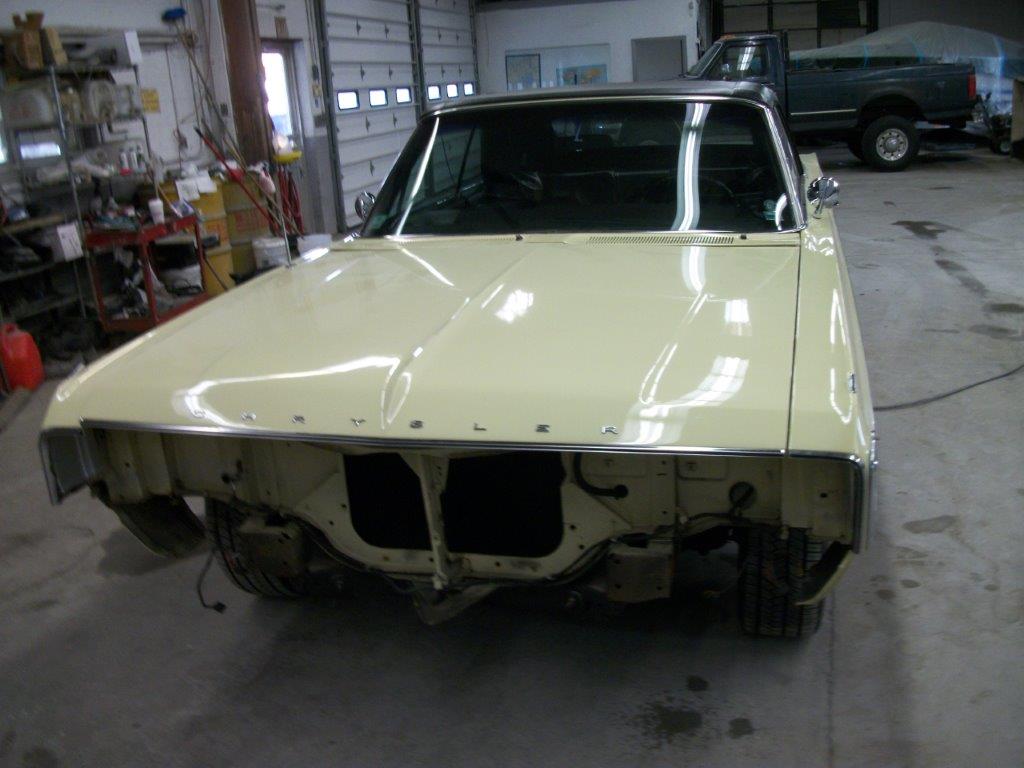 Removing hinged parts, the bumper and grille were removed for further restoration. View of the car after removing all mounted parts.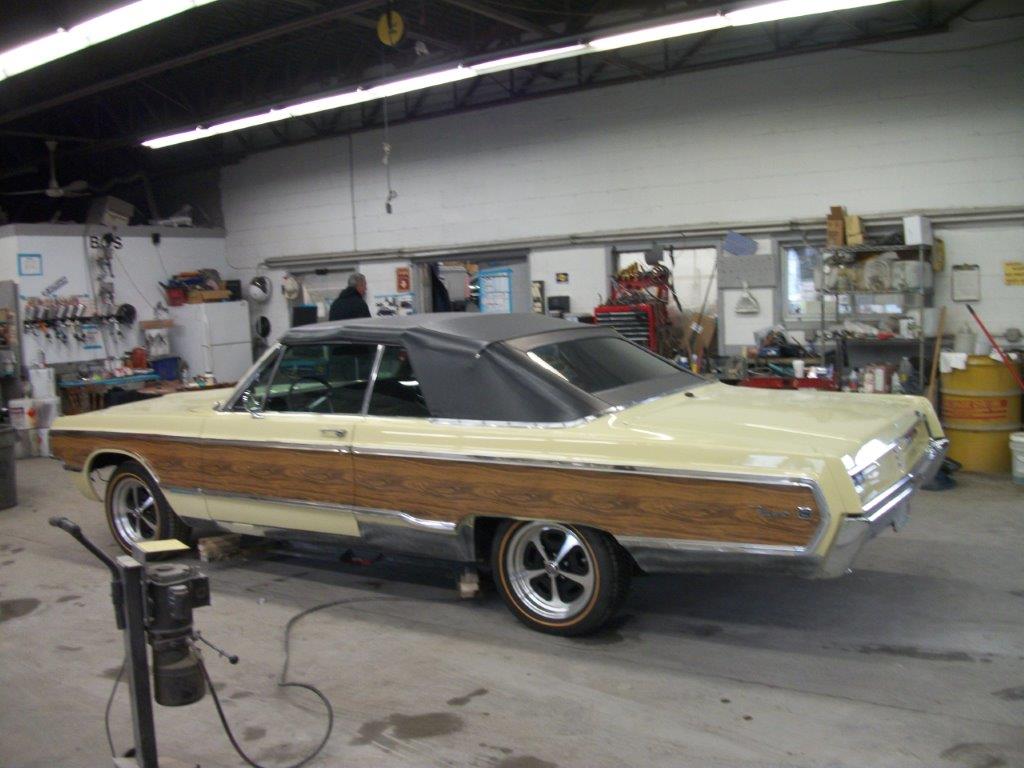 After grinding, the car was covered with the first coat of primer. An essential step in painting metal surfaces, and one you'll need to do before applying any top coat or colour is priming.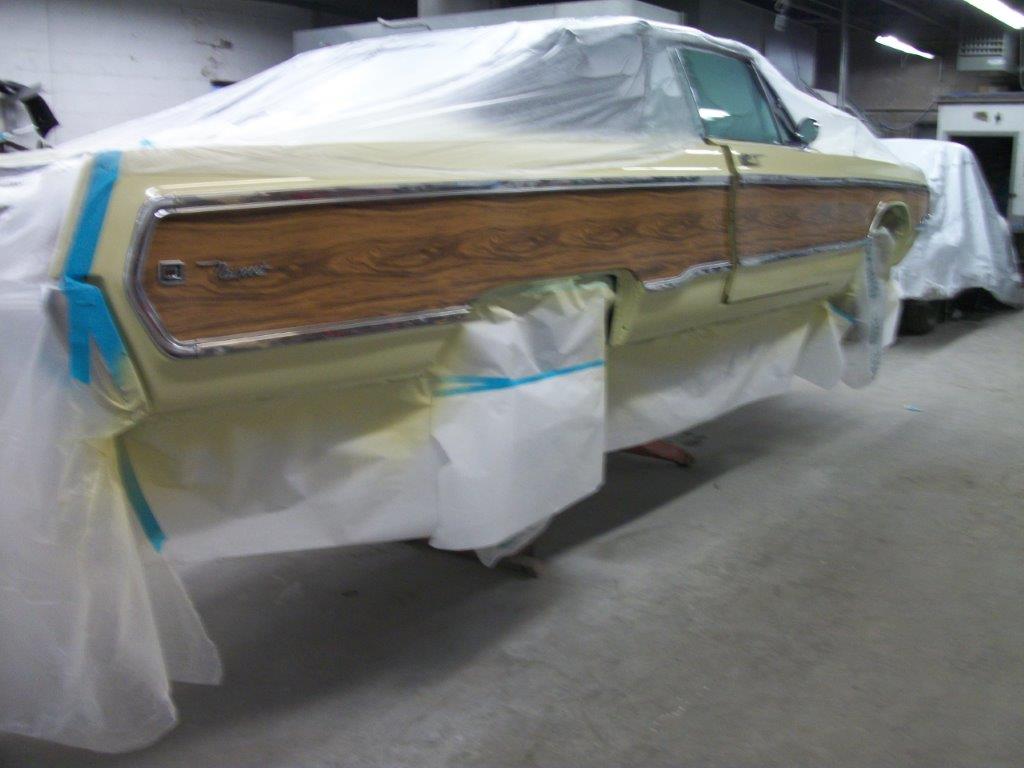 For the restoration of the veneer the machine was glued, we covered up the areas, we covered up the areas we're not painting, and tape down any edges with masking tape. After a full primer, was need to resand your vehicle before painting to reduce the powdery effects and regain the smooth, even surface.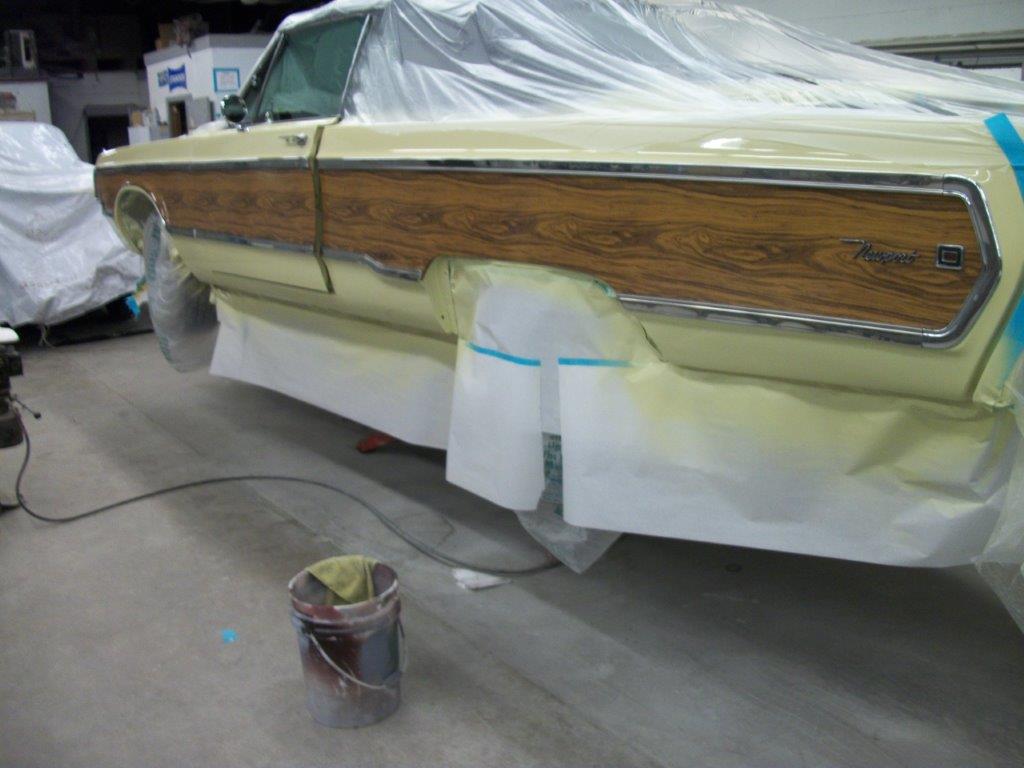 After the primer was finished we removed all the irregularities or rough patches by re-sanding the area. Only after that the car was painted.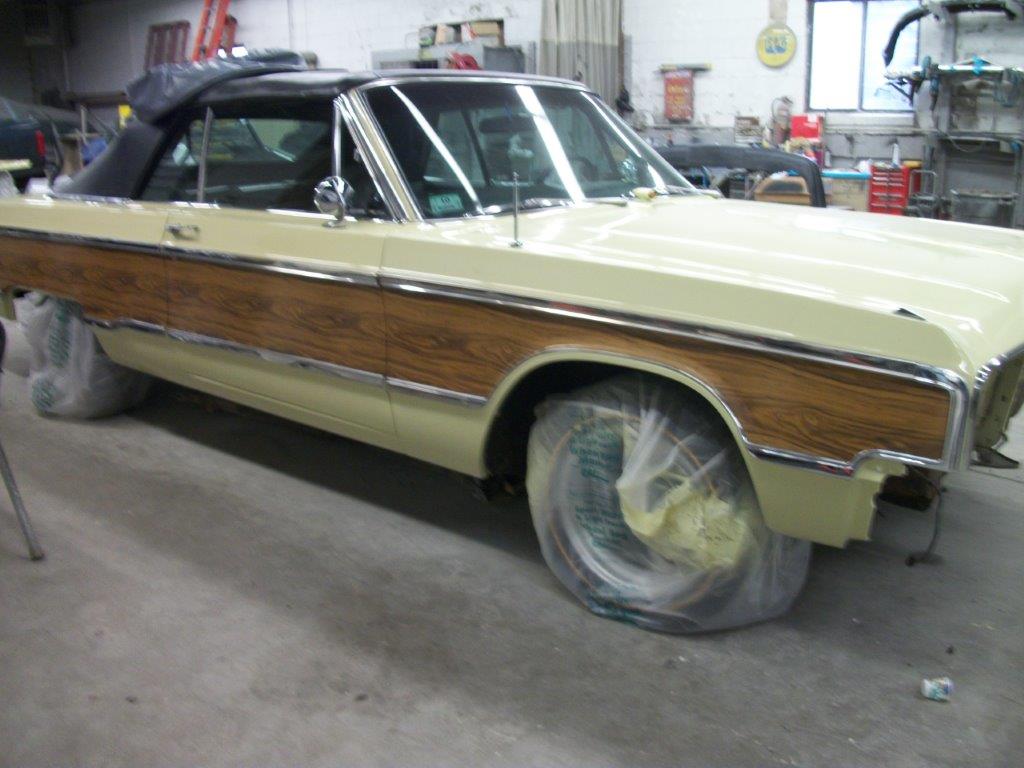 Our Antique car received a fresh coat of paint, new paint made this car gleam. After painting, the film and masking tape was removed from the car body.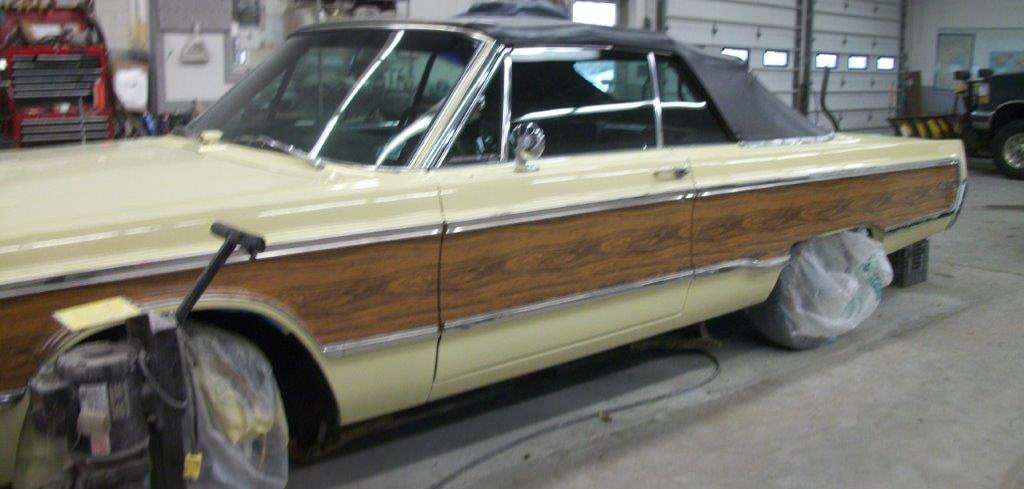 The car wheels were also restored. The owner liked the result of our work, he was immensely grateful that his Chrysler Newport Convertible (1969) had become such what he had dreamed of for many years.