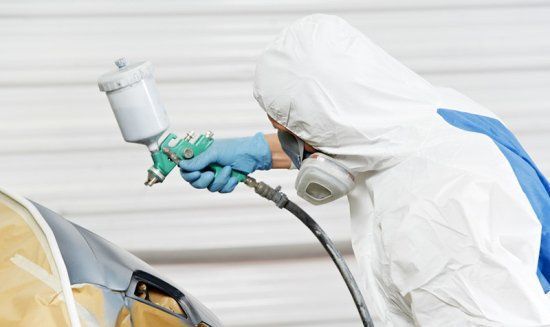 The Latest Tech and Training …
We maintain a state of the art auto paint system with the latest equipment, the best techniques, and most comprehensive training for our expert and experienced staff. Our system and our people exceed the manufacturer's specifications, and we always deliver the best color quality, lasting auto paint finishes and coatings. You can count of River Street Collision in Dedham for a perfect color match in auto painting and original coat quality every time.
On Time and Exceeding Expectations …
We do the auto paint work right, with the best quality, using the best equipment, and we deliver the completed auto paint job in a timely manner. Our customers not only leave satisfied with their auto paint job, they leave amazed at how great their vehicle finish looks.
An Auto Body Shop and Auto Paint Job You Can Trust …
Don't trust your repair and restoration work to auto body shops who view the paint as an afterthought. The best technology, the best training, the best service, and the best reputation for the last 40 plus years are all found right here at River Street Collision in Dedham. Our work speaks for itself.
Check Out Our Great Services We Provide …
collision repair
detailing
complete restoration of classic & antique cars
free estimates
filing your insurance for you
and even used car sales!
licensed and bonded
WEEK DAYS:
08:00 am - 06:00 pm
SATURDAY:
By appointment only
SUNDAY:
CLOSED
MULTILINGUAL
FREE TOWING
FREE ESTIMATE