ONE CALL – DOES IT ALL!
since 1975
Vehicle bust-ups, scratches, and full-blown accidents on the roads are nothing new. It is estimated that every year in the United States, there are more than 6 million road accidents. If you have just been in one (hopefully unscathed) and are torn between many alternatives for repairing your vehicle, this article will be valuable to you. Here, we are going to examine the auto insurance repair landscape and discuss why River St. is a worthwhile choice for collision repair if you're in or around Dedham, MA.
You've just been in a collision, what next?
Road accidents have a way of bringing out a different kind of anxiety and frustration in people. And this is quite understandable. After all, even if all the drivers and passengers involved are unharmed, there are still repair costs to contend with. To mitigate against situations like this becoming severely costly, it is always advisable to get an auto insurance policy the moment one purchases or leases a vehicle. While dependent on the particular policy, auto collision insurance usually covers most kinds of damage.
And you have exchanged insurance details with the other party.
Usually, in case of an accident where another party is involved, both individuals exchange insurance details. This allows the concerned insurance providers to correspond properly, assess the damage, and determine what to issue as an insurance payout (if any). It is always prudent to call your insurance provider immediately the accident occurs and furnish them with the information they need to process your claim. This is where we come in. As soon as you have been given a claim number, we coordinate with your insurance provider and oversee the entirety of your vehicle's repairs.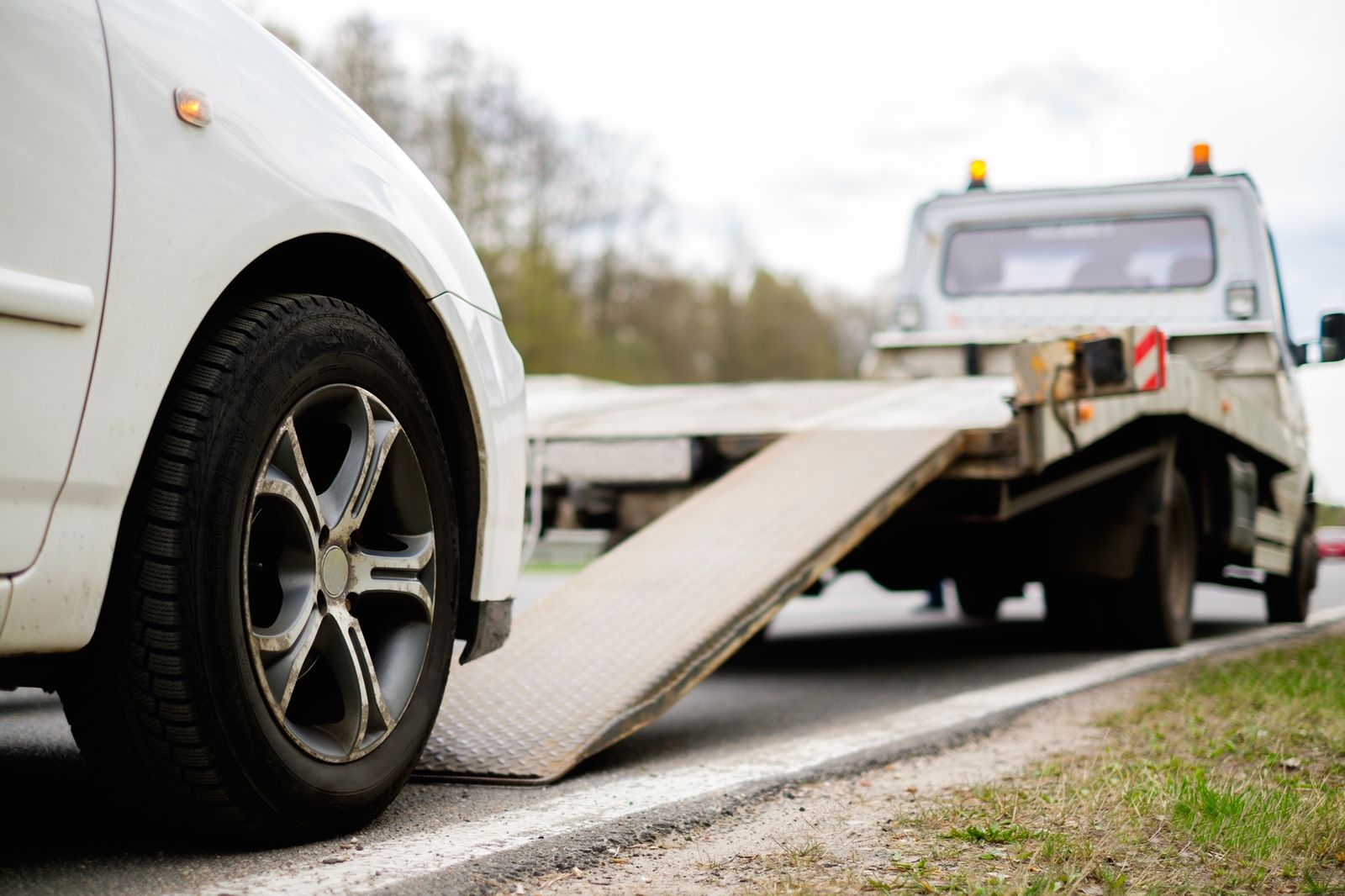 Assessing the damage.
Auto insurance providers like to coordinate with professional auto body shops like ours to assess a vehicle's damage – to gain a precise idea regarding the damage level and the cost of repairs. At River Street Collision, we have a uniform policy for both insured and out-of-pocket repairs; we offer free estimates as well as fair prices on both cases. This means that we will carry out your repairs with or without coverage for collision insurance. Sadly, some insurance providers have made a habit of trying to cut costs on their claims and repairs. We, however, place customer satisfaction above everything else.
We work with every type of auto insurance and strive to make sure that everything is filed properly for your repair. We even work on Saturdays. Our driving motto is customer convenience and this means that we endeavor to make every stage of the repair process stress-free for our customers.
Even more, we provide FREE towing for our collision repair customers (alongside the free quote, of course). Suffice to say that if your insurance covers the entirety of the vehicle's repairs, you probably won't hear from us until your car is fixed and ready to be taken home. Easy as pie, right?
How we work/what we do.
River Street Collision is a bonded and licensed auto repair shop that has been diligently serving customers since 1975. We are premier auto body shop bases in Dedham, Massachusetts. We have established a pedigree and reputation for expedient, high-quality work. We are trusted by our customers and have even be awarded the title of "Best Body Shop" by the Boston A-List Awards in 2017. We are a family of skilled mechanics, electricians, welders, managers, etc. that take our job (which is fixing cars) very seriously. At our core, we handle all types of services that fall under:
Auto body repair
Auto glass repair
Auto painting
Frame repair
Headlight replacement
All of our replacement parts are brand new and certified so that you never have to worry about your vehicle being fitted with after-market parts of questionable quality. Our professionals are trained in the areas that they specialize in and understand the value of taking proper care of the customers' property.
We are Your One Stop Autobody Shop for …
collision repair
detailing
complete restoration of classic & antique cars
filing your insurance for you
and even used car sales!
licensed and bonded.
WEEK DAYS:
08:00 am - 06:00 pm
SATURDAY:
By appointment only
SUNDAY:
CLOSED
MULTILINGUAL
Besides English, we have employees who speak Spanish and Russian.
FREE TOWING
We offer prompt towing services from the scene of a collision. We also provide local towing services for vehicles that are coming to our shop for repairs.
FREE ESTIMATE
If you are not going through insurance for your repairs, we are happy to provide you with a free estimate.
We Repair All Makes & Models